---
Free Software and Games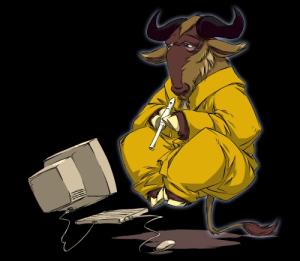 Loïc Dachary

http://www.gnu.org/

loic@gnu.org


(page 1)

---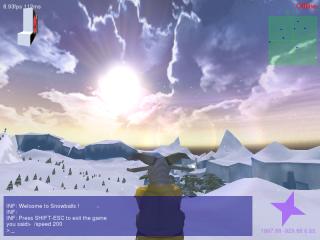 Speaker for the Free Software movement

(page 2)

---
It is a about ...
... Free Software, ethics and freedom
... creating games based on Free Software
... Blender filling the last gap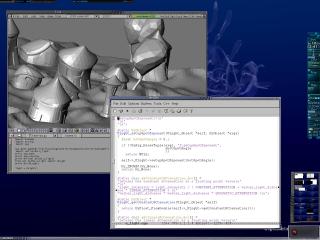 [Developing python bindings between Blender and NeL]






(page 3)

---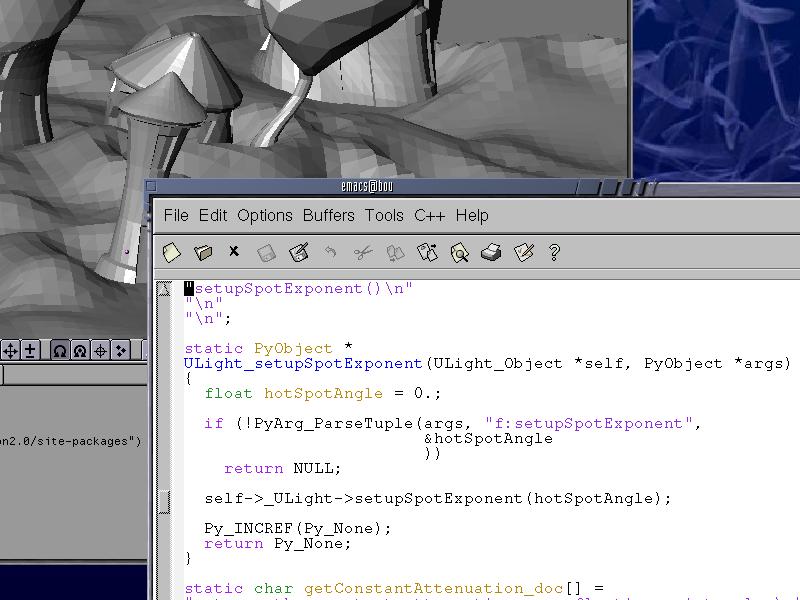 (page 4)

---
What is Free Software ?
The idea that all software must be associated to four freedoms.
The freedom to run the program, for any purpose (freedom 0).
The freedom to study how the program works, and adapt it to your needs (freedom 1). Access to the source code is a precondition for this.
The freedom to redistribute copies so you can help your neighbor (freedom 2).
The freedom to improve the program, and release your improvements to the public, so that the whole community benefits. (freedom 3). Access to the source code is a precondition for this.

(page 5)

---
How to create Free Software
Write a piece of code ;-)
You are the author ? You are the copyright holder.
With great power comes great responsibilities.
You have the power to license your program.
You can't just say "this is not copyrighted".
You can't just say "this is public domain".
Files without copyright or license information are indeed proprietary.
You'd be a fool to believe people telling you not to worry about these boring details.

(page 6)

---
Free Software has heavy weight competitors
Last year, Free Software was acknowledged as a serious competitor by proprietary software vendors.
Two actions were launched.
Discourage people from using the GNU GPL license.
Encourage people to mix proprietary software with Free Software.
Probably the only subject on which proprietary software vendors and the Free Software Foundation agree : mixing proprietary software with Free Software and abandonning the GNU GPL is the most efficient way to seriously harm Free Software.
The GNU GPL does not allow anyone to take away the freedom that was given by you.
Using 100% Free Software solutions makes you independant of any third party.

(page 7)

---
Free Software author duties
Protect the freedom granted with a protective license such as the GNU GPL.
Make sure licensing information is properly applied.
Include the full text of the license.
Copyright notice in each file : Copyright (C) Foo Bar
License notice in each file.
Copyright and license notice in toplevel README file.
Arrange for the software to run without a need to use proprietary software.
It does not matter if it's slower. Free Software DRI drivers for ATI 7500 are not fast but they do the job.
It does not matter if the Free Software is not functionaly superior. Most people would say Blender is not as mature as proprietary software competitors.

(page 8)

---
Face the ethics
The technical myth, revisited
Quality, Efficiency, Reliability
Free Software is an ethical matter
If you think a Free Software program will make your life easier, you may be disapointed.
If you rely on a Free Software program to preserve your freedom, it will not fail you.

(page 9)

---
Game companies
The two largest French game companies went down in the past 6 month
Missing people at GDC and GDC Europe
Crowded IGDA meetings in Paris
How is this going to end ?

(page 10)

---
Online Games
GDC 2002 lively panel about online games
Not about selling software licenses
Service based business model
Original game or license based game ?
Providing online services versus providing CD
The switch is far from easy for existing companies

(page 11)

---
Ethics meets business
Decide that Free Software is a matter of ethic
Decide to produce an online game
Decide to make a living with online games
Chose the GNU GPL license for all software, data, documentation
Chose to license all artistic work under a proprietary license
Live on monthly fees to connect to the online server

(page 12)

---
Thin ice
3D acceleration : ATI 7500 with stock XFree-4.2 and DRI
Devices abstraction : SDL
AI, Network, Graphical toolkit, Game logic, Databases, Generic game development support, file format converters ...

(page 13)

---
Missing the most important part
Developers and lawyers think a game is a software
Artistits and game designers very well know that excellent games have little to do with software
3D modellers for artistits
Vertex or innovation3d are Free Software
The organized scarcity of 3D modellers
20 years ago, compilers were rare too

(page 14)

---
Blender fills the gap
A popular and fully functional 3D modeller
We've had GNU CC since decades, Gimp since years
We now have Blender, 3D modelling becomes available to everyone
We can now run game companies that are true to the ethics of Free Software
First GNU GPL'ed binary of blender, October 11, 5pm GMT.






(page 15)

---
Conclusion
Congratulations & eternal gratitude from:
Auke Van Balen already mentionned top priorities regarding Python
Reuse and build on the game engine as Erwin Coumans suggested
Debian & other GNU/Linux packages
Level editing (or World Editing) as Normal Lin is going to explain
Forget that 3D modelling ever was an issue

(page 16)

---
Thank you for listening.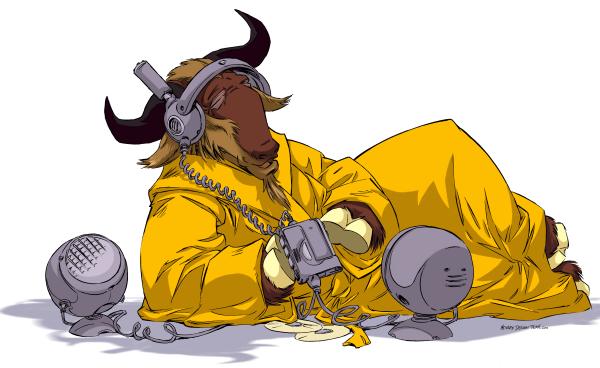 (page 17)